If you've seen the cover of the new paperback edition of The Middle Way by His Holiness the Dalai Lama, you were no doubt struck by the beautiful photograph on the front. That photo came to us from Nels Akerlund, who has photographed world leaders, music legends, politicians, and icons of this generation for over two decades.
Nels wrote about the experience of photographing His Holiness at his blog, which we have reposted here with his permission.
We had the extreme pleasure of photographing this portrait of His Holiness the 14th Dalai Lama, and it was chosen for the newly-released paperback version of his book, The Middle Way: Faith Grounded in Reason. We couldn't be more excited, and consider this one of our greatest honors.
Prior to the shoot we had spent hours back at our studio planning the portrait, and an hour setting up on-location once the day arrived. Minutes before the scheduled shoot time, we were informed that the portrait location had changed, and were left scrambling to gather up and move all our gear to the new spot: a garage. Needless to say all those hours of planning paid off, as we were able to re-setup in just enough time to capture the cover image amongst the chaos. (In the photo below, you can see our red velvet backdrop behind the monks, in the garage.)
Equally as thrilling, we were able to have our photo taken with such a great man (I think our faces make that pretty clear).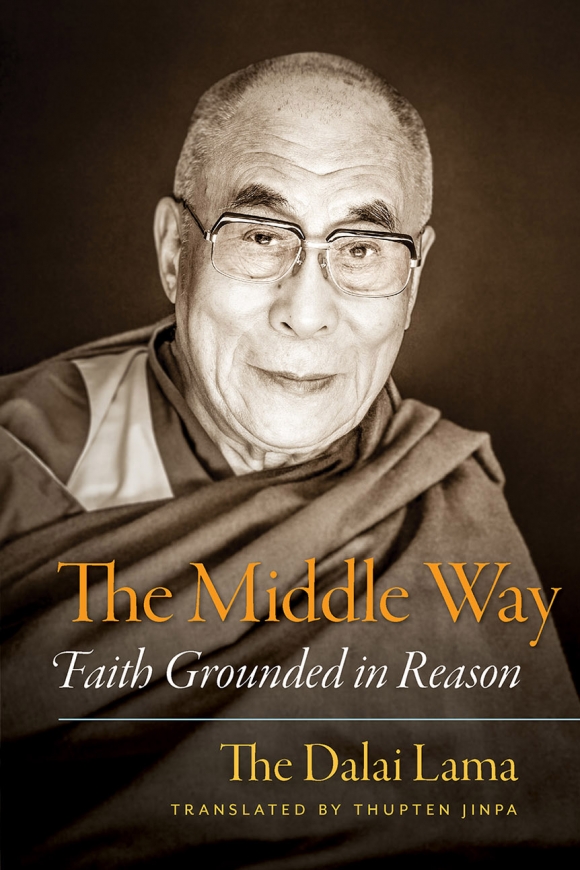 The final cover.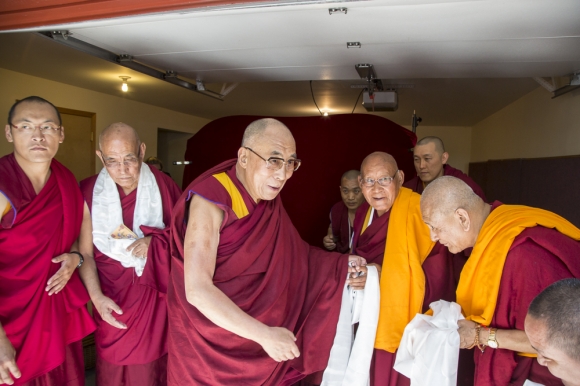 We photographed His Holiness under less-than-ideal conditions.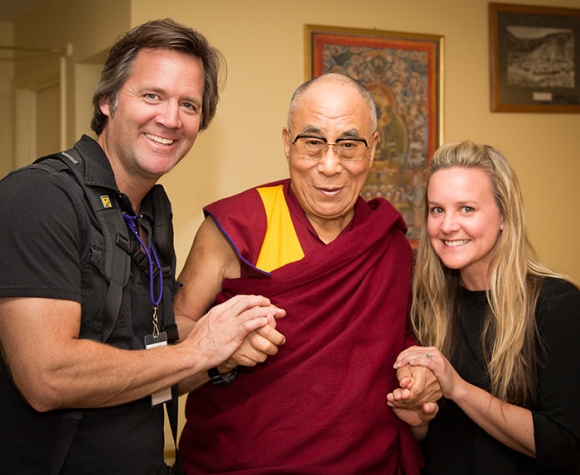 The three of us before taking his portrait.
You can learn more about Nels Akerlunch Photography here.